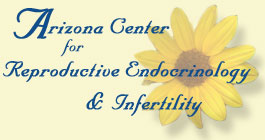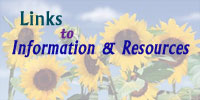 Patients are effective team members in their treatment plans when they are well informed and educated. Infertility and its treatments are complex issues that generate many questions and require evaluation of options. We are always willing to answer your questions, but we realize many patients want to seek out as much information on their own. We recommend these sites as sources for comprehensive, balanced information, and excellent resources.
RESOLVE – resolve.org
Resolve, the National Infertility Association with its nationwide network of chapters was established in 1974. We are a dynamic organization dedicated to providing education, advocacy and support for men and women facing the crisis of infertility.
ASRM – asrm.org
The American Society for Reproductive Medicine (ASRM) is an organization devoted to advancing knowledge and expertise in infertility, reproductive medicine and biology. The ASRM is a voluntary non-profit organization. Members must demonstrate the high ethical principles of the medical profession, evince an interest in infertility, reproductive medicine and biology, and adhere to the objectives of the Society.
The American Board of Obstetrics and Gynecology – abog.org
The American Board of Obstetrics and Gynecology is an independent, non-profit organization that certifies obstetricians and gynecologists in the United States.
The American College of Obstetricians and Gynecologists – acog.org
The ACOG has an informative site with womens health issues and physician referal service
The Visible Embryo – visembryo.com
The Visible Embryo is a comprehensive resource of information on human development from conception to birth, designed for both medical student and interested lay people. The Visible Embryo offers a detailed pictorial account of normal and abnormal development. Fascinating photos and diagrams, showing fetal development. Early embryonic stages are shown at nearly daily intervals.
The California Cryobank – cryobank.com
The California Cryobank is a full service sperm bank founded in 1977 to provide physicians and their patients an accessible and comprehensive resource for semen cryopreservation and specialized reproductive services. California Cryobank is now one of the largest laboratories of its kind and is accredited by the AATB (American Association of Tissue Banks). California Cryobank is licensed in every state where required, and is licensed by CLIA (Clinical Laboratory Improvement Amendments).
Caring for you, Caring for your heath & Caring for your future
5190 E Farness Drive #114 Tucson, Arizona 85712
(520) 326-0001