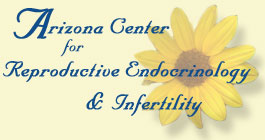 Staff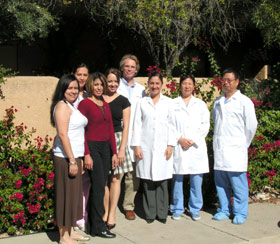 You want a team ofhighly trained, compassionate and attentive professionals working with you to achieve your goals. At Arizona Center for Reproductive Endocrinology and Infertility, we pride ourselves not only on our medical skill, but also on our exceptional patient care. We understand the physical, emotional and financial burdens that infertility presents, and we work hard to guide you through this time in your lives.
Special attention to quality assurance and ethical awareness is imperative. There are specific guidelines and standards established by the Society for Assisted Reproduction Technology (SART), College of American Pathologists (CAP), and the American Association of Tissue Banks (AATB) for the performance of these reproductive techniques. The team here at AZCREI ascribes to these recommendations and are committed to providing quality care.
The Team at AZCREI:
Dr. Gelety
Director of the Arizona Center for Reproductive Endocrinology and Infertility
e-mail Dr. Gelety
read more
Bin Wu PHD HCLD
Director of the Assisted Reproductive Bio-Technology
Laboratories at AZCREI
.
e-mail Dr. Wu
read more
Marta A. Silva, RN, BSN, Nurse Practitioner


Marta has 10 years of specializing in women's health care, and is fluent in Spanish.
read more
Lydia Rodriguez – Office Manager
Lydia handles all of the billing for AZCREI and comes to us after working ten years with a local HMO.
She verifies insurance benefits for patients and obtains insurance authorizations for procedures. She will also review with you your financing options.
Lydia is also our HIPAA Privacy Officer and handles all questions regarding your rights and our duties in keeping your health care information secure.
Nancy Holguin – Receptionist
With boundless energy, Nancy runs the front office answering the phones, making appointments and greeting the patients. She will always welcome you with a smile and make you feel comfortable.
Bronica Firanillo – Scheduler
Bronica has worked in the medical field for over 10 years, with three of those year being in the OBGYN. She handles surgery and procedure scheduling and also insurance verification.
Sandra Velasquez – Medical Assistant
Sandra Velasquez joins our group from Pima Medical College where she has received great training. She works with our patients one on one giving them the attention they deserve.
Suzhen Lu – Embryologist/Andrologist
Suzhen Lu (called Su) is an embryologist and andrologist in our ART laboratory. Su has an extensive training in reproductive biology and has four-year human IVF experience in oocyte collection, insemination, fertilization check, embryo evaluation and embryo transfer. She has a very good skill on the micro-manipulation and has got about 80% fertilization rates with ICSI technique. Also Su is a chief embryologist on embryo cryopreservation and frozen-embryo thawing and transfer. Su is responsible for routine sperm analysis and preparation for IVF and IUI. Additionally, Su is a supervisor in our Chemical Laboratory to run the Immulite Machine to conduct blood hormone test.
Join Our Team
Working in the reproductive health field is a rewarding and exciting career choice. Click here for employment opportunities.
Caring for you, Caring for your heath & Caring for your future
5190 E Farness Drive #114 Tucson, Arizona 85712
(520) 326-0001